by Victoria Bond
with libretto by Hilary Bell
Watch "I'm Told I'm a Citizen"
 Mrs. President in the news 
Victoria Bond talks with Mona Seghatoleslami on WXXI-FM | Classical 91.5
The East Hampton Star feature article: "Bond's Opera Celebrates Suffrage Pioneer"
An Interview with WQXR Radio:
A Thousand More Will Rise: Victoria Bond Finds Inspiration in Women Past and Present
It's no wonder that Victoria Bond has shown a particular interest in the stories of pioneering women who defy the conventions of their day. As the very first woman conductor to be awarded a doctorate from Juilliard's orchestral conducting program (and the only woman in the conducting department at the time), she knows what it means to take that first courageous step into uncharted territory. Over the course of her career, she has become a major force in 21st-century music as both a conductor and a composer, with awards and commissions from leading arts organizations around the world.
In her opera Mrs. President, Bond tells the story of the first woman to run for President of the United States. Victoria Woodhull was a true revolutionary who fought for women's rights under the law. An entrepreneur, she had a stock brokerage firm on Wall Street and her own newspaper. Woodhull ran for the country's highest office in 1872, before women had been granted the right to vote. She was jailed on election night as a result of revealing preacher Henry Ward Beecher as a womanizer. The final scene of Mrs. President finds Woodhull in her prison cell, silenced but not defeated, looking ahead to future generations of women who will rise up to realize her vision of equality: "From my ashes a thousand more will rise. They will seize what I've begun, hold it high and carry it on. Arise!"
Victoria Bond has admired generations of strong and determined women within her own family. Her grandmother lived in a tent in Israel while it was still ruled by the Ottoman Empire; Bond considers her the "first pioneer" in her family. Her mother was a concert pianist who traveled all over Europe playing concerts as a teenager. Bond inherited early on the belief that she could do anything she set her mind to, and her long career is a testament to this belief.
Her career hasn't been without its challenges, though. When Bond was first finding her feet as a conductor and composer, there was a pervasive skepticism about women's capacity to thrive in positions of creative leadership. She had to fight against the view that a woman couldn't be a serious conductor because there wasn't a precedent for it, as well as the belief that women simply couldn't compose larger-form orchestral works or operas. Bond has always taken inspiration from the examples of women throughout history who have done this work, as well as from women working in politics today who are constantly fighting to give voice to these and related issues. She hopes that her work "will act in the same way to other young women who come after [her] and who need constant reinforcement that they can do what they believe they've been set out to do."
Anyone in need of inspiration can plan to attend the world premiere of a fully-staged performance of Mrs. President, which will be presented by Rochester Lyric Opera on Nov. 18, 2017 — the 100th anniversary of women's right to vote in New York State. And if that's too long to wait, you can join Victoria Bond in celebrating with 20th anniversary of her Cutting Edge Concerts New Music Festival at Symphony Space on April 3, featuring the world-renowned Eroica Trio playing an all-American program.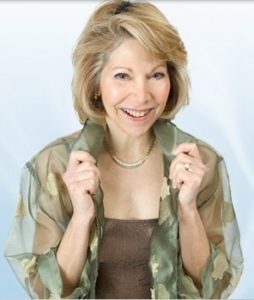 Published by Theodore Presser, Inc. (for perusal scores and rentals).
Mrs. President is in two acts and seven scenes.
Running time is approximately two hours with a 15-minute intermission.